Research · Editorial
Creating an interactive holographic artificial intelligence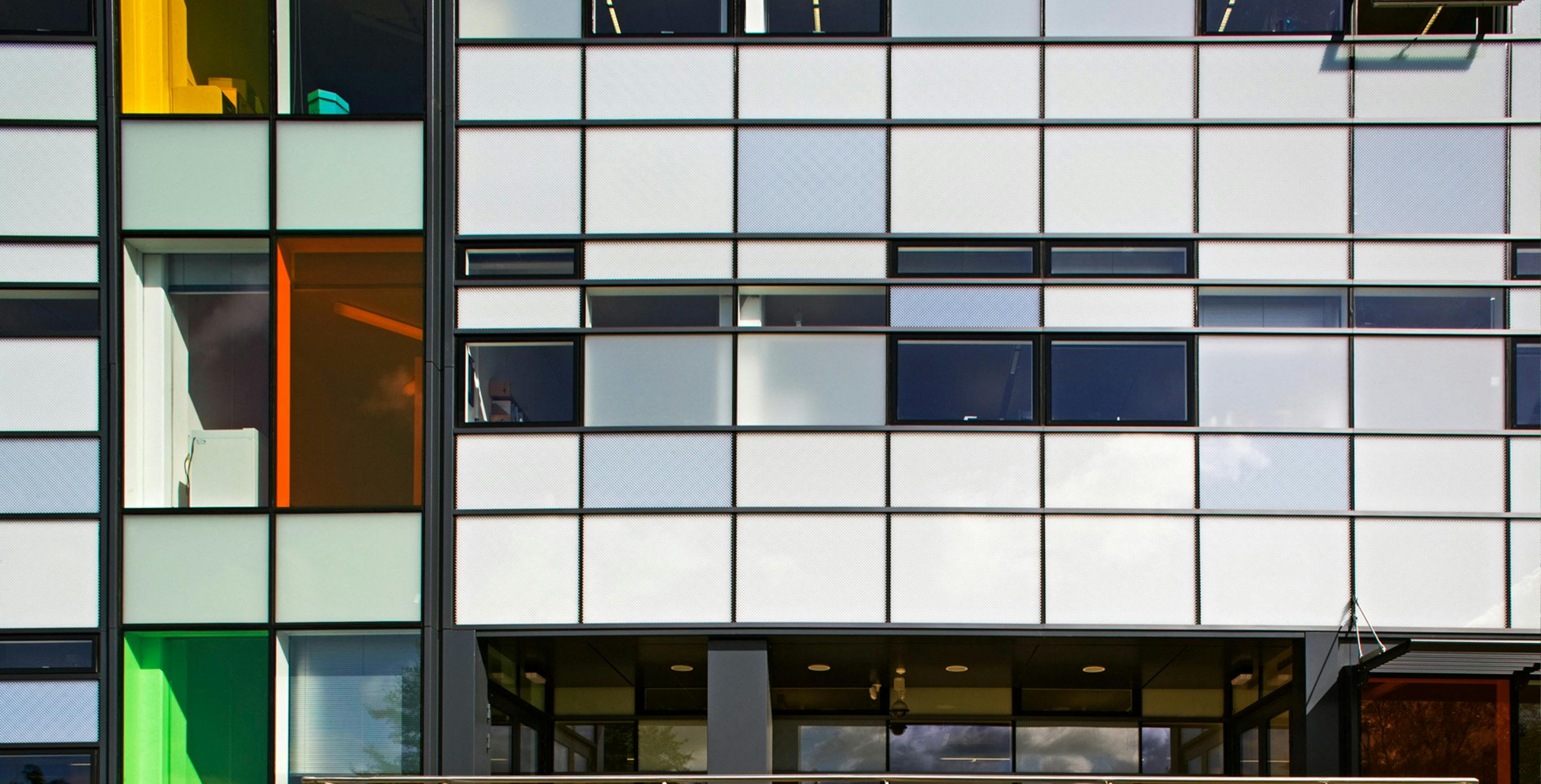 Xinyu Huang explores 3D scanning, 3D reconstruction, motion capture, and natural language processing within her doctoral research at the OU's Institute of Educational Technology.
In May, 2022, Xinyu Huang, PhD research student in Educational Technology at the OU, presented at the first face-to-face meeting of the Performance Augmentation Lab (PAL). PAL, a research lab based at the OU's Institute of Educational Technology, are formed by a collection of academic researchers and educational technologists who use innovative technologies and pedagogies to progress how technology can enhance performance.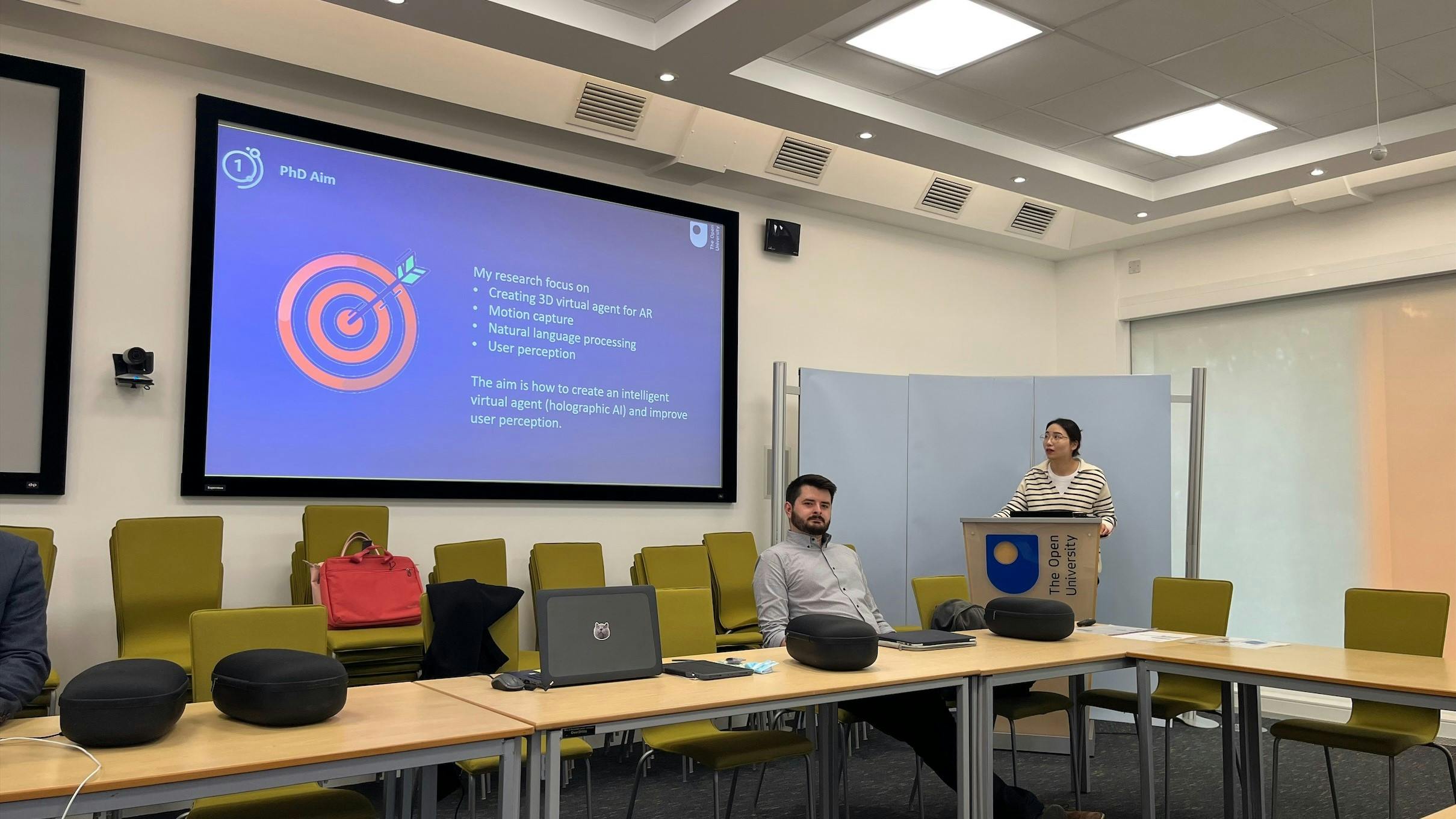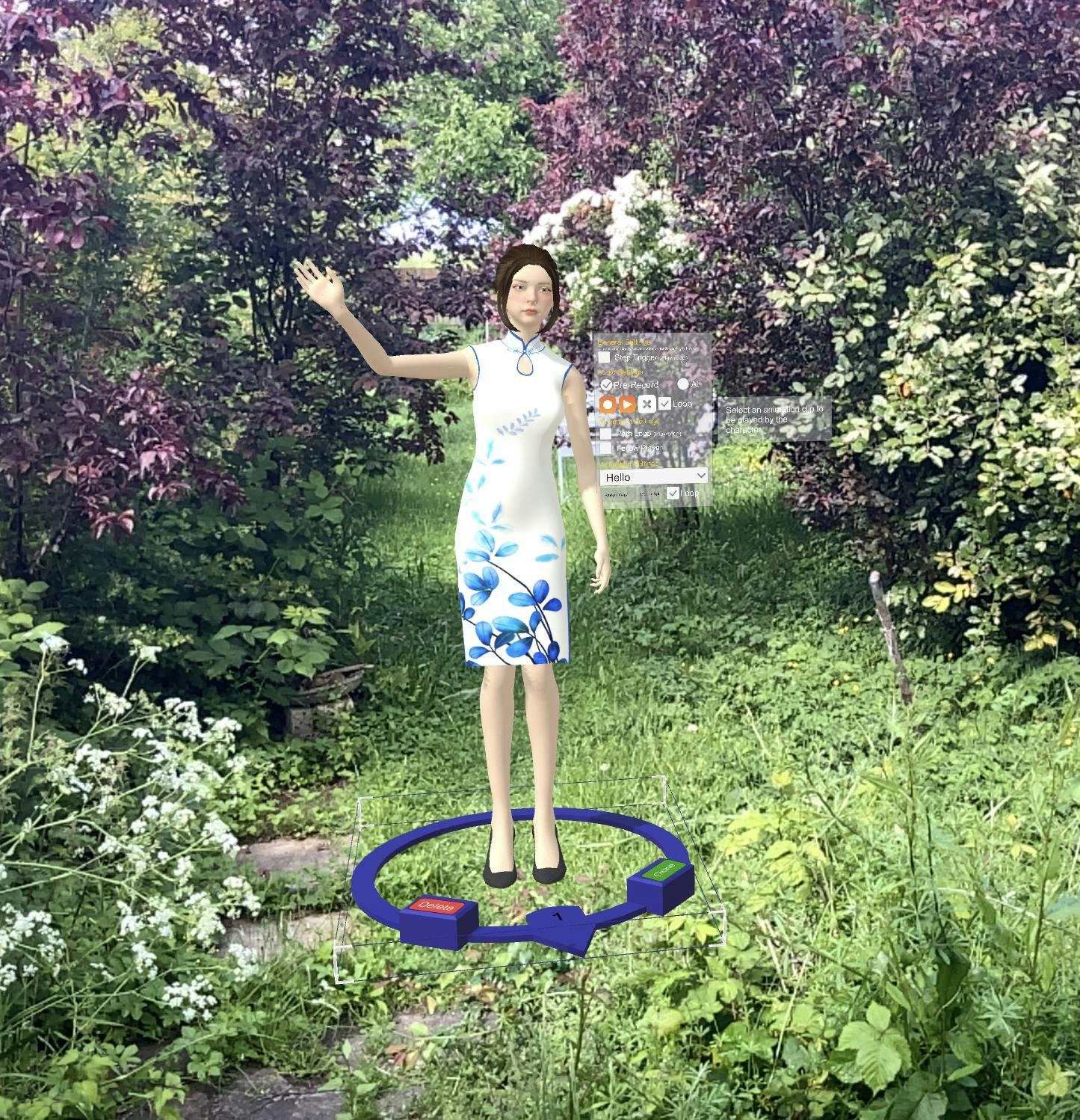 In her discussion with participants, Xinyu discussed the focus of her doctoral research, commenting on how advanced technologies can connect "to create an interactive animated anthropopathic virtual agent in augmented reality, called 'Holographic Artificial Intelligence'."
Among the technologies used in her research, Xinyu uses a motion capture suit and movement recognition software. Motion capture is the process of recording the movement of people, or objects. During the meeting, hosted at The Open University campus in Milton Keynes, attendees were given the opportunity to use the motion capture software - in action - to test it's functionality in an educational context.
Discussing her research motivations, Xinyu shared, "I seek to investigate how to develop a framework of holographic AI [artificial intelligence] as well as how to enrich and improve user experience".
Adding further:
"Traditional approaches spend time in creating low-poly 3D models to high-poly models, and then transforming to low-ploy models. Therefore, it needs to find a novel way to efficiently achieve holographic AIs. Meanwhile, the framework of holographic AI serves to understand which type of AR agent and its requirement we need to focus on. I hope it is helpful to understand what the holographic AI is, and how to develop such agent, that can meet users needs."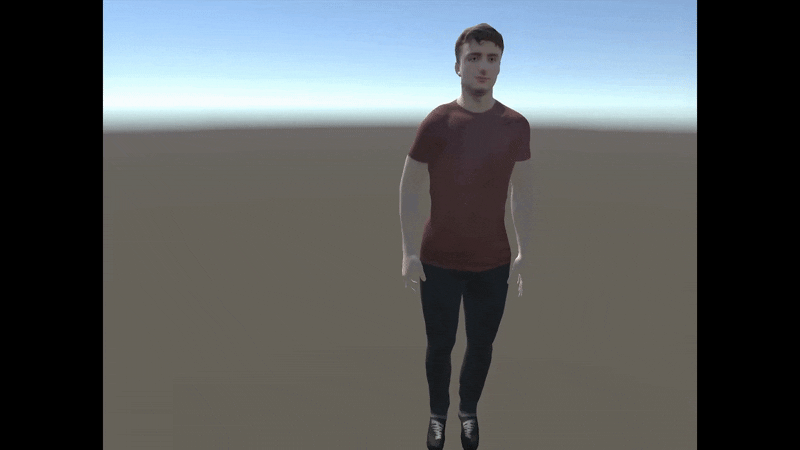 Xinyu will update the Performance Augmentation Lab on her progress during 2022 and 2023, as test-cases for holographic artificial intelligence continue to be demonstrated. Keep up to date with the developments of the PAL group on the Performance Augmentation research programme.