Research · Editorial
GO-GN wins Open Education Award for Excellence
GO-GN wins Open Education award for Excellence by Open Education Global for its e-access Research Methods Handbook.
The Global OER Graduate Network (GO-GN) - which connects and supports doctoral candidates whose research projects include a focus on open education - produced an award-winning Research Methods Handbook to support researchers.
The Open Education Award for Excellence is awarded to a research study or open education initiative that advances understanding and demonstrates effectiveness related to challenges of the open education movement.
The handbook, which was released in 2020, was written by Robert Farrow, Francisco Iniesto, Martin Weller and Rebecca Pitt from The Open University. They describe the Research Methods Handbook as providing 'an accessible overview of the philosophical foundations of different research paradigms as well as looking at different options for research design and data collection. The unique contribution is to look at the application of different methods in an open education context, offering guidance on how to be open in practice such as sharing data openly and making best use of networks. Practical guidance is offered on research ethics, managing risks, self-management and personal development.'
Discussing the origin of the project, Dr Rob Farrow, Senior Research Fellow at the OU's Institute of Educational Technology, joined Open Education Global - OEG Voices podcast. Rob said:
"When we have our face-to-face seminars, the most recent of which took place in 2019, we encourage people to share in the group. But not everyone does, and that can be for a number of reasons. What we normally do at the end of the few days, is that myself, Professor Martin Weller, who is the lead for GO-GN, and one or two colleagues who are researchers in open education, would meet with people to discuss any issues that they felt they might be having with their PhD or Ed.D. "

"One of the things that came up with significant regularity, were concerns about research methods. That's normal for PhDs, that's normal for researchers to be unsure about the research methods they're expected to understand and use. But these things are much less frequently raised publicly because what researcher-in-training wants to say that they're not sure what they're doing? That's not what you [as researchers] are trained to do. [For us] this raises a question - 'what's the role of openness here?' And, 'how do we describe the concept of openness?' We all need to work together to find out a better way of doing this. "

"The concept behind [the handbook] was, we wanted to make sure that we had authentic advice from doctoral level researchers on which methods they really used and if openness made a difference."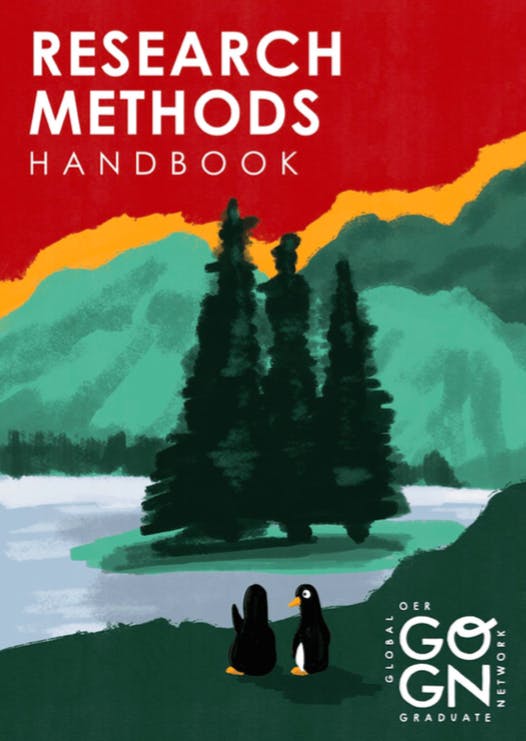 The handbook was produced by members of the network, including 28 prominent doctoral and post-doctoral scholars, to provide an accessible overview of a range of research paradigms. Also included is detail on the application of different methods in an open education context, with guidance on how open practices can be used for influencing, collecting data and building networks.
The Handbook is itself an example of open practice with scholars sharing insights into their research back into the commons, providing practical guidance on research ethics, risk management, time management and personal development.
Resultantly, the Research Methods Handbook was awarded an Open Education Award for Excellence in the Open Research Category. On the feeling of the handbook receiving the recognition, Rob commented:
"We were pleased to get the award for excellence from OE Global for the whole project, which was really the cherry on top, because it ended up being massively more popular than we anticipated."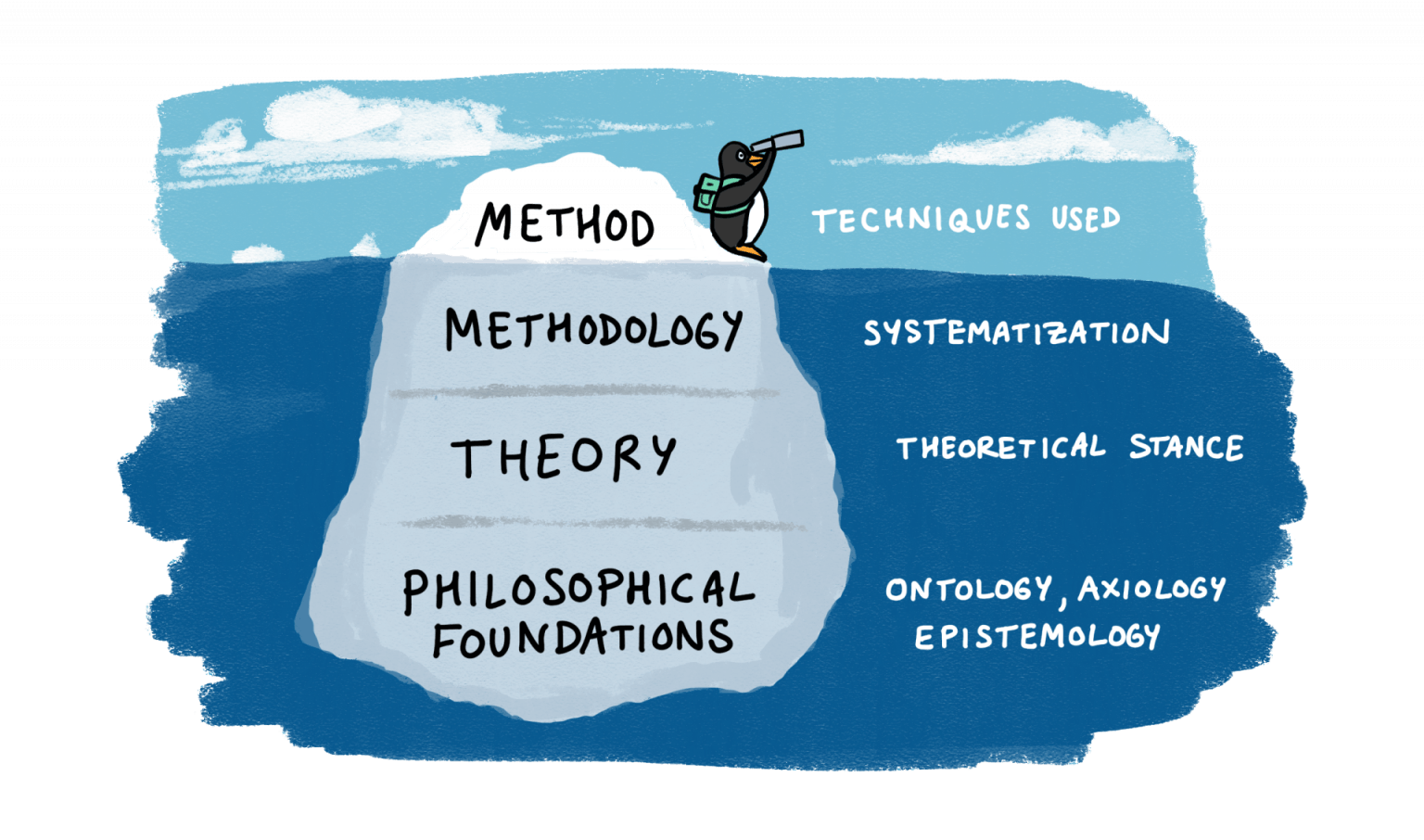 The handbook has been produced alongside a range of other GO-GN resources. GO-GN also run seminars, online webinars and other events. The network is free to join and includes experts and interested parties who are not necessarily pursuing doctorates. Join by visiting: https://go-gn.net/join/.
You can download the GO-GN Research Methods Handbook here. To access the broader list of publications produced by GO-GN, visit the website here.