Research · Thought leadership
How wearable devices can improve online learning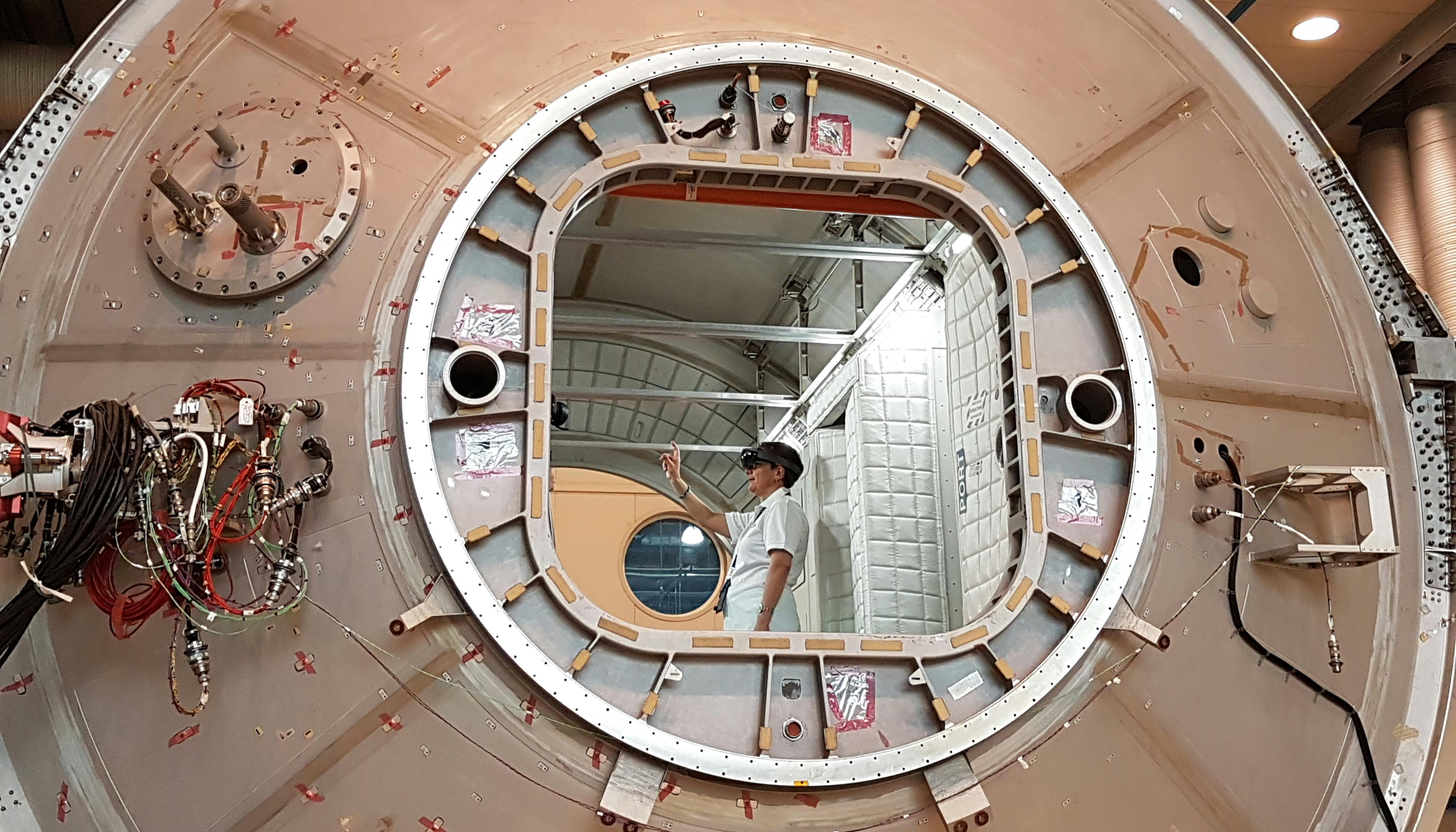 As Covid-19 has shifted learning online, wearable tech has a greater role to play in education.
Wearable technology is becoming smaller, more accessible, and more engaging for consumer audiences, and the Covid-19 pandemic has shown that the education sector can be a mass-testbed for augmented reality-enhanced learning. Research is taking place at IET exploring at scale in which ways these new interactive technologies can become the next universal digital interface.
Discussing how developments of AR inspire developments in learning with digital technology, Prof Dr Fridolin Wild, lead of IET's Performance Augmentation research programme shared his confidence in the technology.
Prof Wild states:
"A lot of the AR apps five years ago would have used a static object like a label to superimpose content using a mobile phone. Games like PokemonGo would require you to go outside and enrich the world with a more visual form of geotagging."
"Now the standard for AR apps has completely changed and the expectation is that apps are responsive to the physical, real-world environment in which they are executed. A 3D representation of your room is used to adapt the replay space to the physicality of the environment the user is in."
"Hardware is apporaching a significant generational change. We are on the verge of the next big thing after the smart phone, and that will be smart glasses and spatial computing, turning reality into a medium."
Various companies have launched their own smart glasses, with many players in the smart wearables market competing with Microsoft's and Google's efforts. Many companies focus their smart wearable products to be multifunctional, rather than single 'killer' app.
Explaining changes in consumer behaviour in relation to smart glasses, Prof Wild shared his experience in trialling smart wearables with focus groups and consumer groups. "In 2014, when I would show smart glasses to people, they would be very impressed with the visual quality of them. But with the advent of devices such as Microsoft's HoloLense 1, for the first time people were really encountering a totally new experience like they never had before."
Adding further on the behaviour of groups when wearing Microsoft's HoloLense, "they would try and touch things, enjoy the experience, and then ask how much it costs."
"Change is coming. It may not be this year or next, that the revolution in Personal Computing takes place - but it will happen".

"Apple supposedly has some glasses which come out which will be 'it'. Perhaps Microsoft's HoloLense 3 will be light enough to be taken up in the market of billions, rather than the market of hundreds of thousands.

"The issue is that we no longer have the need for screens. Anything can be a screen. We have the ability to activate anything on the real world. People can turn a pizza box into a display to watch a film, or use a banana to make a phone call with your hands serving as a dial pad. That's big, a big big change, and that affects all of the applications, including in education."
A vision for education
On the ways which education can benefit from advances in the world of augmented reality across primary, secondary and higher education, Prof Wild shared his expert view on the AR-impacts in waiting:
"There are a lot of companies working on the vision of an educational future, they have slick, polished products which have been created with enormous effort. But now we are at a stage where we can lower the production cost by putting intermediary systems in place that help to scale up operations."

"A good example of this is the invention of email. The invention of email has changed something in teaching. With the invention of email educators started trading material, and naturally this led us to the use of VLE's [Virtual Learning Environments]."

"AR is at a similar stage in terms of technology to what email was, with applications and smart glasses displaying how good [learning with AR] could be, at a stage in commodification and the systems can be built up to be used as systems of scale. That is the stage we are at.

"I have a good stake in that. Since April 2020 I have had the IEEE standard, standardised after five years of work, which is currently the only content standard for augmented reality in the world. [As of April 2020] it the only AR content model standard like that - in the world."