Research · Editorial
OU chatbot for disability disclosure developed via staff-student partnership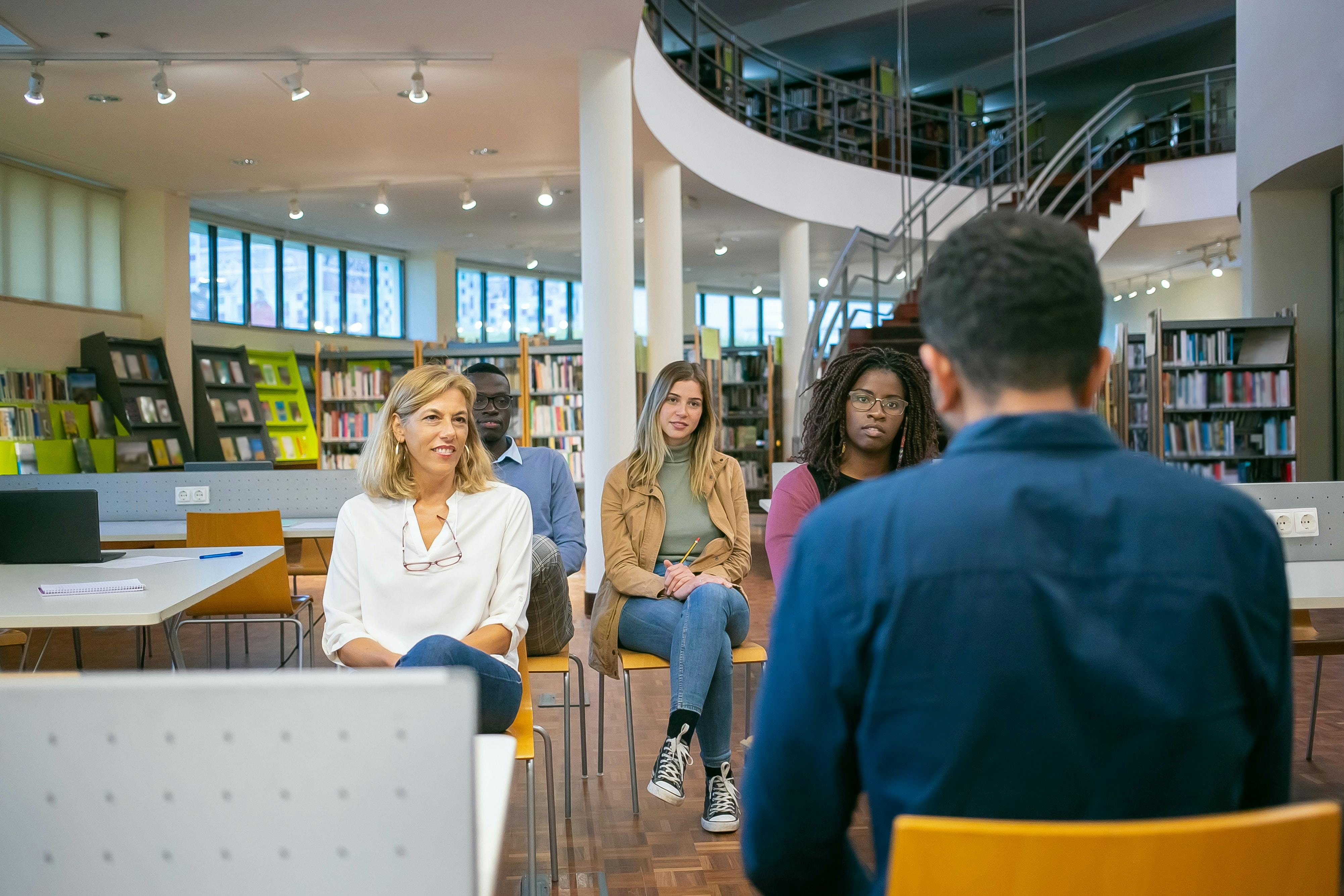 The OU are working in consultation with students to improve disclosure processes.
Educational experts at The Open University have built a chatbot in consultation with disability support staff and students to improve the process of disabled students disclosing their conditions at the OU.
The ADMINS chatbot has been developed in partnership with Microsoft's AI for Accessibility initiative, providing students with the option to disclose their access needs and gain information by having a conversation.
Educational experts contributed to the development of the chatbot alongside Open University students, who provided insight on how the disclosure process could be improved with a chatbot by attending in-person workshops, online consultations and providing feedback from trials.
The ADMINS project followed a participatory design approach, building partnerships between OU staff and students. Kate Lister, project co-investigator and stakeholder engagement lead said:
"A participatory approach was crucial to this project. We had students with disabilities actively involved at each stage in the design and evaluation of the chatbot, and we worked closely with frontline student support staff throughout the project to ensure we were building something that could work for everyone."
Student contribution to ADMINS
One of the students who contributed to the ADMINS project consultation, Ruth Tudor, Doctoral student of Education at the OU, shared their experience of contributing to the project and the improvements it can have for students.
Ruth stated:
My name is Ruth and I am a research student at the Open University. I have been studying at the OU since 2003 and when I started, I had no health issues that needed declaring. However, due to a recent change in my health I had reason to advise the university of the changes in my health and study needs.

I got involved in the Admins project after a fellow student saw me complaining about how difficult it was to fill in the form for additional support. My health issues don't fit neatly into the required boxes, so it makes it hard to fill in. Kate Lister contacted me and asked if I would be interested in helping to design a disability disclosure bot for the university that would make the process easier for other students like me.

I was involved in the Admins project as part of a team of students working alongside staff to test the new disability bot that the university hopes will help students fill in the paperwork to get support. This project was right up my street because I see regularly how students struggle to get the support they need to be successful with their studies, which therefore supports the OU mission of being open to people.

This project started before the pandemic impacted lives so initially we were able to work together in a face-to-face setting in groups which enabled us to exchange ideas and experiences of form filling in and discussing what barriers there were. It was good brainstorming and there were lots of different ideas which made me realise the many different problems that people face.

We then moved to working online. Many hours were spent testing the bot, trying to make it break and working out how to improve it. As part of team, we attended meetings with the project team to discuss the ways we could improve its workability. We also tested it on a range of students with varying levels of disability to ensure we were getting as many different opinions as possible (this was like herding cats and took every ounce of my research skills).

This bot has the potential to improve students' ability to access the support they require. This in turn will enable them to study successfully thus giving them the opportunity to gain employment in the long term. This has to be a good thing! To have been part of something which has the potential to change and enrich lives has been really fulfilling, and if ever there was another opportunity to be involved in a project such as this, I would welcome that.
Following on from the project and the positive findings of the trial, work will continue in 2021 to explore how to improve and integrate the assistant within the OU, and develop further research in collaboration with other universities.