Research · Case study
nQuire Mission: COVID-19 and You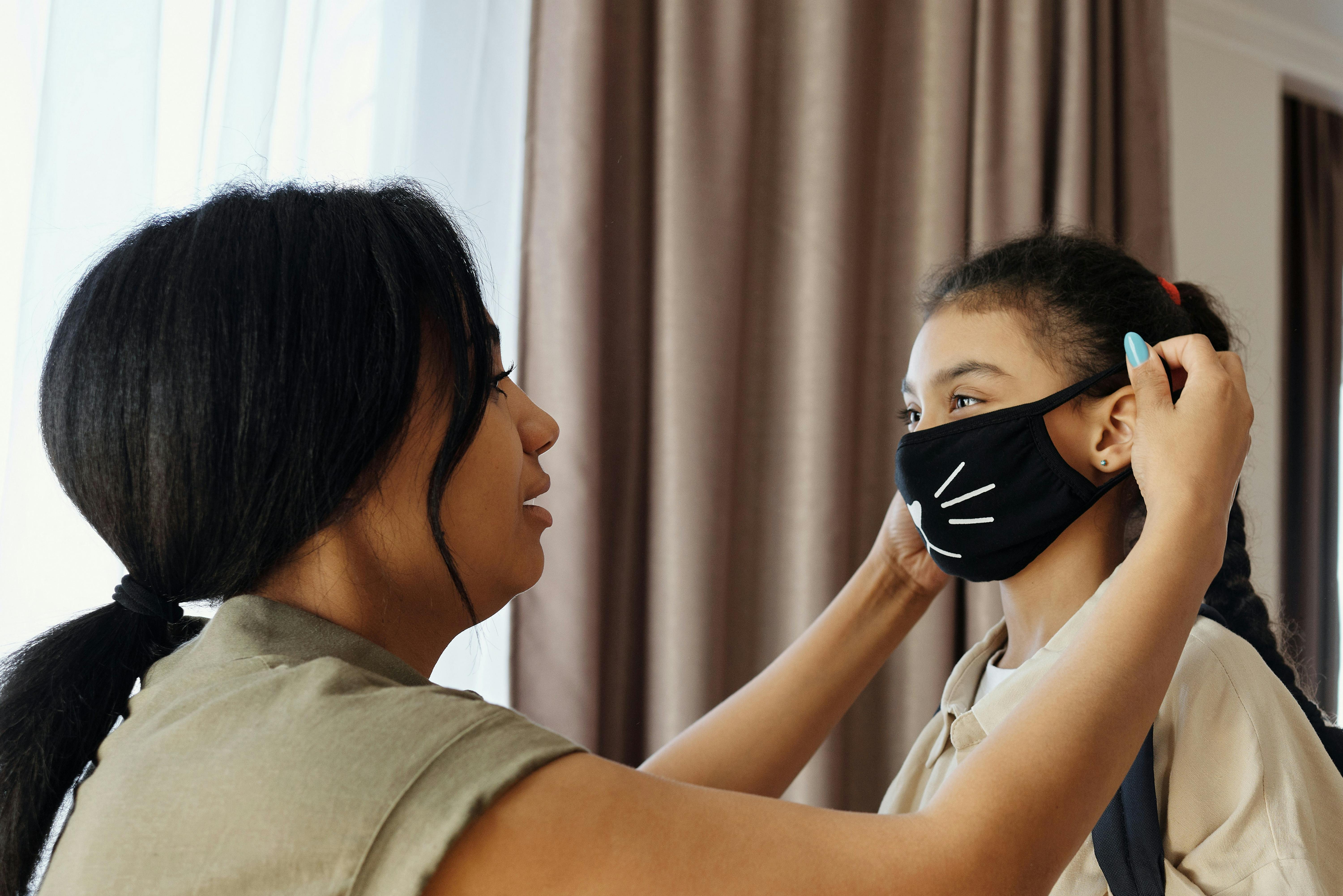 In Partnership with the OU, The Young Foundation have set up a mission on nQuire to understand people's experiences of the first Covid-19 lockdown in the UK.
A report from The Young Foundation has provided a weekly analysis of data submitted to an nQuire mission, COVID-19 and You. The analysis consolidates responses from participants to identify changes in behaviour during the pandemic. Recording responses to behaviour between April and June, the time period of the UK's 12-week lockdown period, analysis shows that there have been stark differences in the ways lockdown, social isolation and the coronavirus has impacted people's lives.
As the COVID-19 pandemic imposed resulted in significant changes to people's experiences of daily life, previously normal occurrences no longer taking place in the same way, or no longer taking place at all. These changes in routine can have significant impacts on people's physical and mental health.
Across the 600 responses to the mission accounts varied from people expressing the strength of their communities, recognition of individuals doing shopping for shielding neighbours and solidarity highlighted by the NHS clap, compared to others who felt vulnerable without normal physical contact, stresses of family dynamics due to home schooling and mixed-feelings about future financial circumstances.
Discussing how people coped during lockdown and the impacts on wellbeing, Dr Christothea Herodotou, Project Lead of the nQuire project stated:
"The Covid-19 pandemic forced us to alter our daily habits and our interactions with other people through social distancing and self-isolation. These changes which are now rather long term are more likely to have an impact on how we feel and think as well as our physical health as for example we may have to stay at home and have minimum or none options for exercising."

"The weekly analysis of people's experiences during the lockdown showed that the negative impact on wellbeing was becoming more prominent over time; this was evident in fears about catching the virus, and due to extended time spent indoors. Some reported feeling powerless, increased anxiety and lack of self-confidence."
nQuire Mission Findings
Weeks 1-2
Over the 12-week period of lockdown, respondents expressed varying opinions based on the national response to the pandemic, as well as local changes to the R rate and confidence in how the virus was being dealt with. The lockdown began in the OU on 16 March 2020. During the first two weeks of lockdown respondents reported uncertainty with how their situations would change over time, but generally expressed agreement with the decisions to lockdown the country to control the spread of the coronavirus.
Week 3-4
By week three of lockdown, at which point respondents expressed an improved sense of strong community spirit, 42% of respondents thought things would get worse whereas none of the respondents thought things would get better. While some respondents noted they they had experience of remote work, by week three half of the of respondents reported they they were working from home with 24% saying that their daily life being the same as it was pre-pandemic.
The period between weeks three and five oversaw the peak of the first wave, with Public Health England and NHSX Data reporting peaks in positive covid-19 cases, related hospitalisations and related deaths.
"We are starting to question how necessary commutes to the office and meetings are. Subsequently, we're questioning the traditional notions of 'office work'. Rush hour may become a thing of the past, work life balance may increase, and the mandate for a four day week may gain strength."

Mission Contributor: Female, 30

[Source: The Young Foundation, 2020]
Week 5
During week five of lockdown, respondents were reporting general concerns of becoming seriously ill and expressed a lack of confidence in the government. During week 5, 5% of respondents reported that they had lost their jobs where none reported job losses at the beginning of the pandemic. It was at this stage that 1 in 10 respondents reported a reduction in their hourly work.
Alongside this period, high proportions of respondents highlighted that the NHS, individual health workers, community groups and other key workers had a "very good response" to the pandemic.
Week 6
By week 6 of lockdown, at which point people reported the death of family members and other illnesses being untreated, from a pool of 200 responses, 17% of respondents reported being 'less able to pay their bills', compared to between 4-7% within earlier weeks of lockdown.
Week 7
By week 7, at which point there was an increase in reported mental health issues and frustration with the government grew, 50% of respondents expressed that the pandemic would get worse, 36% expressed that the situation would stay the same, whereas 14% expressed it would get better.
Week 8
During week 8 more people had expressed different issues related to their financial situations, with: 8% of respondents less able to pay bills, 9% having had their working hours reduced, 4% less able to pay their mortgage and another 4% sharing that they had lost their jobs.
By week 8 of lockdown, 1 in 10 participants who had began the mission in employment had lost their jobs.
Week 9-10
As lockdown passed the two month period, more respondents began to express social isolation. People living alone expressed disconnect with social networks and families. Concerns had also risen between households who did not want grandchildren to grow apart from grandparents, and couples who were apart had expressed emotional distress because they could not see their loved ones.
However, reports also increased from individuals in strained relationships, for whom lockdown resulted in increased periods of time in confined spaces which underscored tensions and emboldened issues between partners.
"Speaking now, I haven't hugged anyone or had a reassuring pat on the back, hand shake, peck on the cheek, or hand hold for two months and it's becoming very isolating and lonely."

Mission Contributor: Female, 30

[Source: The Young Foundation, 2020]
Week 11
By week 11, at which stage respondents expressed concerns of the impact of COVID-19 on BAME groups who were being reported as experiencing high rates of coronavirus cases, with mixed views on whether the national situation was improving or worsening.
Of those from lower socioeconomic class, 28% of respondents thought things would improve while 28% things would get worse.
Week 12
By week 12, respondents were hesitant about how seamless the transition was between lockdown and returning to normal circumstances in many ways. While week 12 oversaw the period of the lockdown ending, respondents identified that various further issues had surfaced at a national level including Black Lives Matter, high proportions of BAME citizens experiencing coronavirus cases, and national mental health concerns related to social isolation during lockdown.
"You would think that a virus doesn't discriminate but I think it does. Poorer communities and those with less access to healthcare have been disproportionately affected."

Mission Contributor: Male, 50s

[Source: The Young Foundation, 2020]
Almost 600 adults (18+) from across the UK contributed to the mission, demographically: 75% female, 25% male; 21% of respondents identified as 'key workers'; 28% reported as having a 'physical or mental health condition or illness'; and 15% reported that someone else living in their home has a condition or illness.
The mission is one of a number of studies that has created a digital archive of people's experiences during the pandemic. As the mission details, this archive of first-person accounts can become a reference point for current and future generations to understand how people behaved and felt during the pandemic.
Adding further to how people coped during lockdown and the impacts on wellbeing, Dr Herodotou, stated:
"Towards the end of April, feeling of grief and loss emerged after losing loved ones. Yet, those living in spaces with gardens and more rural areas reported coping better with the lockdown, as they had the opportunity to value and interact with nature. In the long term, people expressed concerns about the impact on the pandemic on job prospects and reduced income."

"Two months after the lockdown, people started reporting a desire to see family members in person and experience physical touch.  They were worried that bonds such as those between grandparents and grandchildren would weaken while relationships such as living with a partner facing problems before the pandemic were tested and tensions emerged."

"Also, parents started feeling guilty as home-schooling entered the second and third month and this was due to not being able to give children the attention needed, struggling to balance work and childcare, and concerns about the future of teenagers due to missing exams. Worries also emerged in relation to caring responsibilities for older relatives that they required food and medicine, and who were often not complying with the self-isolation instructions."
By engaging in the mission and sharing experiences of how the COVID-19 pandemic has impacted people's behaviour, research can inform and promote the awareness of coping strategies which can help people constructively manage situations similar to this in the future.
This research will also contribute to a digital archive of how communities have responded, providing valuable information for future researchers and historians in recording the unique period in history.
To continue to take part in the COVID-19 and You nQuire Mission contribute here.