Research · Thought leadership
Intuitive chatbots in the HE sector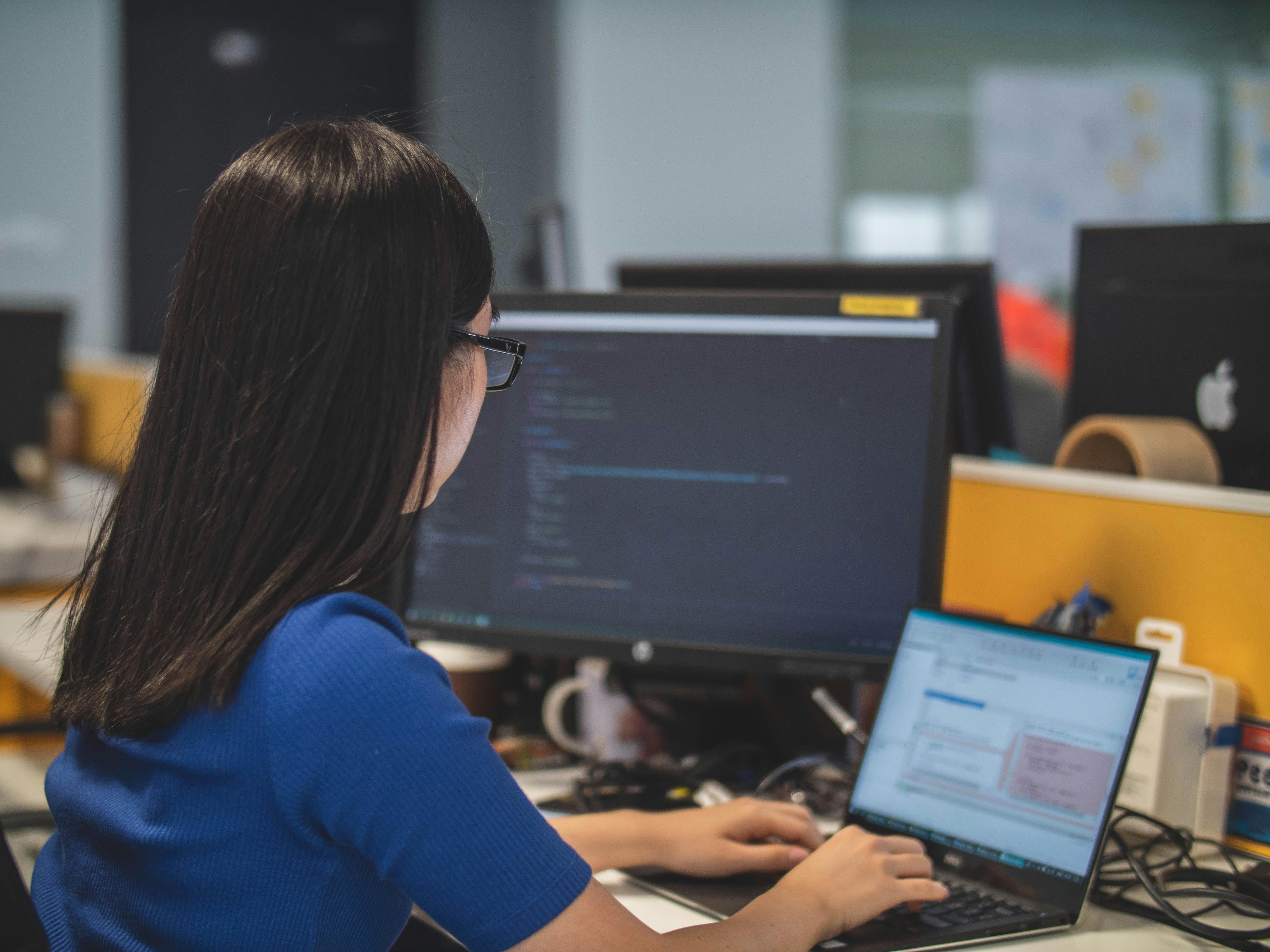 Chatbots and virtual assistants are becoming a widely used tool to support people access information.
Dr Tim Coughlan, Senior Lecturer in human-computer interaction at the Open University, shared the importance of chatbots having built-in intelligence in order to help students with disabilities access information.
Chatbots and virtual assistants are being increasingly used in higher education to respond to student queries about their studies and support students to disclose information about disabilities.
In collaboration with Microsoft, IET researchers have been working to develop a virtual assistant chatbot that can replace commonly used online forms, in order to support disabled students' disclose their conditions. It can also help better inform disability advisors about a students' condition, identify accessibility needs and support students access information about support services.
Research by IET has found that administrative processes which require students to provide information about their disabilities ( often in forms) create barriers to people with accessibility requirements, often resulting in a loss of time which would otherwise be used for study, reduced likeliness of success in studies and a detrimental impact on personal wellbeing.
Discussing the motivations for this research, Dr Tim Coughlan, Project Lead of ADMINS and Senior Lecturer at The Open University, shared the significant benefits that an intelligent chatbot can have in comparison with an online form.
"When we consider the purpose of this research, the chatbot being able to have a dialogue with someone is better than a form because, while a form may have some set questions, there is not an opportunity to ask 'Do you understand the question?', or for the user to ask 'Can I have some more help for this process?' ", Dr Coughlan shared.
"The form cannot respond if an answer that is given does not make sense. There are parts of the static form which are problematic. Whereas a dialogue, even if it is simplistic, can give a chance for people to ask questions and for [a chatbot] to respond in a conversation", Dr Coughlan added.
"It is part of the draw for chatbots".
Considering the information that has been used to drive this chatbot research forward, Dr Coughlan discussed that contributions from students, staff and experts was used to provide a basis to produce this research project.
"We have analysed thousands of form responses and found that many people tend to not fill them out very well. We have seen in a lot of cases that respondents do not provide all of the necessary information which puts added strain on available human resource", Dr Coughlan added.
"At the same time, our research shows that students find these processes stressful and don't feel able to communicate the right information about their study needs".
Dr Coughlan added, "Every university experiences the same peaks of student recruitment at certain times of year, and for a disabled student you want to get them the right support as soon as possible".
Adding further, "There are a lot of advantages to dialogue. But it is important to get the dialogue right. For us a lot of what we are doing is designing the flow so it is led by the virtual assistant, in the same way an advisor would lead a call with a student by introducing topics such as 'Do you use assistive technologies?' ".
"While the conversation is led by the virtual assistant, what we are doing is making it clear that the user can ask questions, which can change the direction of the conversation so that is led by the student. For example by asking 'I don't understand what a disabled student allowance is, can you tell me more about that?' ".
"This is quite innovative because a lot of chatbots only do one thing or the other", Dr Coughlan stated.
The ADMINS team are running beta trials of the assistant with students and staff at The Open University. This will allow for feedback and support the iterative development of the technology, alongside in-person workshops and online discussions with student consultants which provide direct feedback. The aim is for the ADMINS assistant to be integrated in The Open University to support the population of over 20,000 disabled students.
Dr Coughlan stated that the project is also being extended to profile other universities in order to determine their requirements and reasons for adopting a virtual assistant like ADMINS.
"This assistant is not going to replicate everything that a support specialist or disability advisor does. It is designed to make the specialist's role easier rather than take responsibility away", Dr Coughlan stated.
Adding further, "The technology does not have the intelligence of a human advisor. But we can replicate some of their ability to lead someone through a series of topics and gather the right information which we will know will be valuable, while also giving the user the option to ask questions and provide sensible answers. This puts the student in a better situation at an earlier point in their journey".
Dr Coughlan closed, "From our research, a lot of issues occur when students feel like they do not have the right support or as much support as they need. If the outcome of the [ADMINS chatbot] conversation is that a student knows more about what support is available, and that the university has a better summary of who that student is and what support they might need, then that's a real win".
Visit the ADMINS Project page to stay up to date with developments on the ADMINS assistant. To learn more about how IET can support your institution to use chatbots, virtual assistants and AI effectively, contact our experts.