Research · Editorial
Learning from students' experiences of mental health education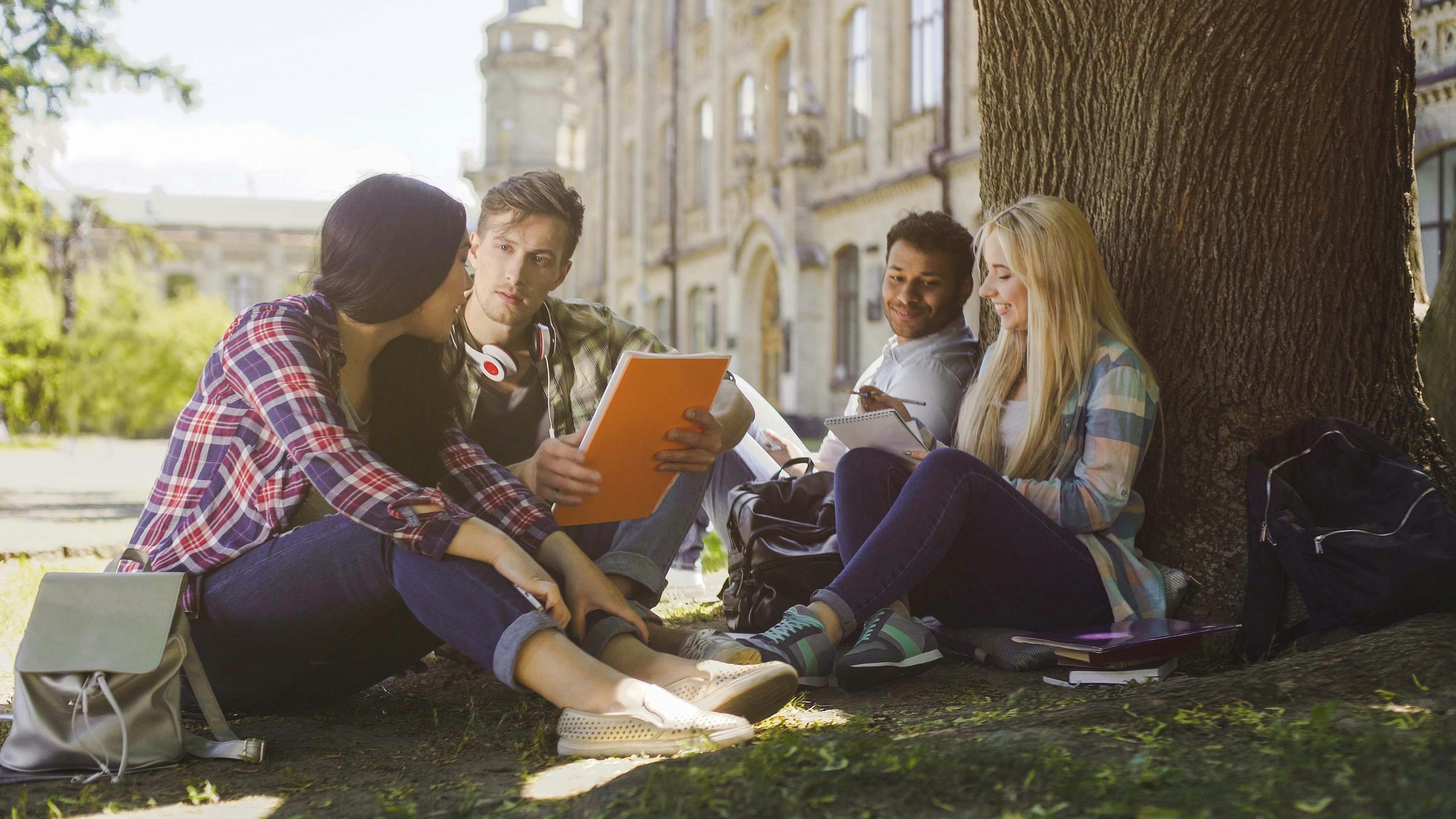 The OU and Mental Health Foundation lead citizen science mental health research.
The study, set up by a team of citizen science researchers and specialists from The Open University and the Mental Health Foundation, has been launched to pool students' experiences of mental health education in schools, colleges and universities across the UK.
Designed in collaboration with students drawing from their own experiences of mental health, the study will take place on the OU's citizen science platform nQuire where people can share their experiences of mental health provision in educational settings and contribute to citizen science research.
By capturing insights from students, researchers will be able to build an informed scientific understanding of mental health provision in education. With these insights, the study will contribute to recommendations for schools, colleges and universities to better support mental health education in the future.
Research from the Mental Health Foundation has shown that more than 1 in 10 children aged 10-15 say do not have someone to talk to or wouldn't want to talk to anyone in school if they feel sad or worried. This is the same proportion of children who have a diagnosed mental health problem. This increases into adulthood, with 1 in 6 adults experiencing a common mental health problem every week.
This study will add to continued student-focussed research, such as the Mental Health Foundation's State of a generation report, which has shown that students are dealing with high levels of stress, partly due to pressure relating to exams, problems at home and other difficult life experiences.
The first part of the study involves a social mission (a short, open, public study) that allows students to share their experiences of mental health during their time in education; both positive and negative. The social mission also features a forum-like chat for people to comment on findings and discuss their experiences.
The second part of the study involves a confidential mission (a closed, secure study) which allows students to disclose experiences in more detail, with all data secured and anonymised.
Commenting on the importance of having the student-focused study being led by students, Shelley Buckley, Programme Manager for Children, Families and Young People (Scotland) at the Mental Health Foundation, stated:
"The Mental Health Foundation's vision is good mental health for all. As well as helping people to better understand, protect and sustain their own mental health, we want to drive those wider societal changes that support people to live well. That's why we are keen to consult with young people in this project and learn how we can meaningfully involve young people in the design and delivery of citizen science, so we can generate ideas for how to improve the mental health of our communities."

"We believe research about young people is more relevant, accessible and powerful by involving them in the design. This is important when we consider issues like power or stigma. By enabling young people to have a say on how research is designed and disseminated we are more likely to understand what the issues are and how young people want to discuss them. We can also work towards assumptions about the mental health, wellbeing and lived experiences of young people being less likely."
Commenting on the educational landscape across the UK and how professionals can learn from the citizen science study, Shelley added:
"The education landscape is very varied across the UK. This is due to different legislation, education policy and locality needs. Many schools and educational institutions are working hard to provide mental health support for young people using a range of measures but the approaches to this are often 'top down' and inconsistent in terms of the opportunities for support and education. At the Foundation we want to put emotional wellbeing at the heart of the schools and educational institutions. To do this, we need to re-balance the curriculum by giving health and wellbeing the same importance as literacy and numeracy."
"By learning from the experiences of young people we can work together to create mentally healthy schools where young people and educators can thrive. The new study, hosted on the OU's citizen science platform, nQuire, aims to respond to the unique challenges of the Covid-19 pandemic, remote learning experiences which were new for some students, and whether mental health literacy needs improvement."
Discussing the role that the citizen science missions have in giving a voice to students on an open platform, Dr Christothea Herodotou, Associate Professor at The Open University, commented:
"We designed this study as two separate investigations. This will give immediate access to the collected data as well as provide a space to report their own personal experiences in a confidential manner. In the first investigation, students are given the opportunity to read what other participants have said about their own experiences of mental health provision and, through data visualisations, see how data change the more people take part in the study. The second mission is private for people to report their unique experiences of mental health provision. We want to democratise research processes by opening up data to participants and thus we encourage people to revisit nQuire to see how emerging findings are changing over time."
By contributing to the study, participants can help the Mental Health Foundation and the OU build a picture of students' experiences in relation to mental health education in schools, colleges, and universities.
Discussing what the findings of the study will contribute to, Dr Herodotou added:
"Findings will be shared with participants via nQuire while a detailed report will be produced by the OU and the MHF and shared with policy and practice contacts and networks, in an effort to influence policy and practice about future mental health provision in schools, colleges and universities."