Study with us · Editorial
OU microcredentials contribute to the Masters in Online Teaching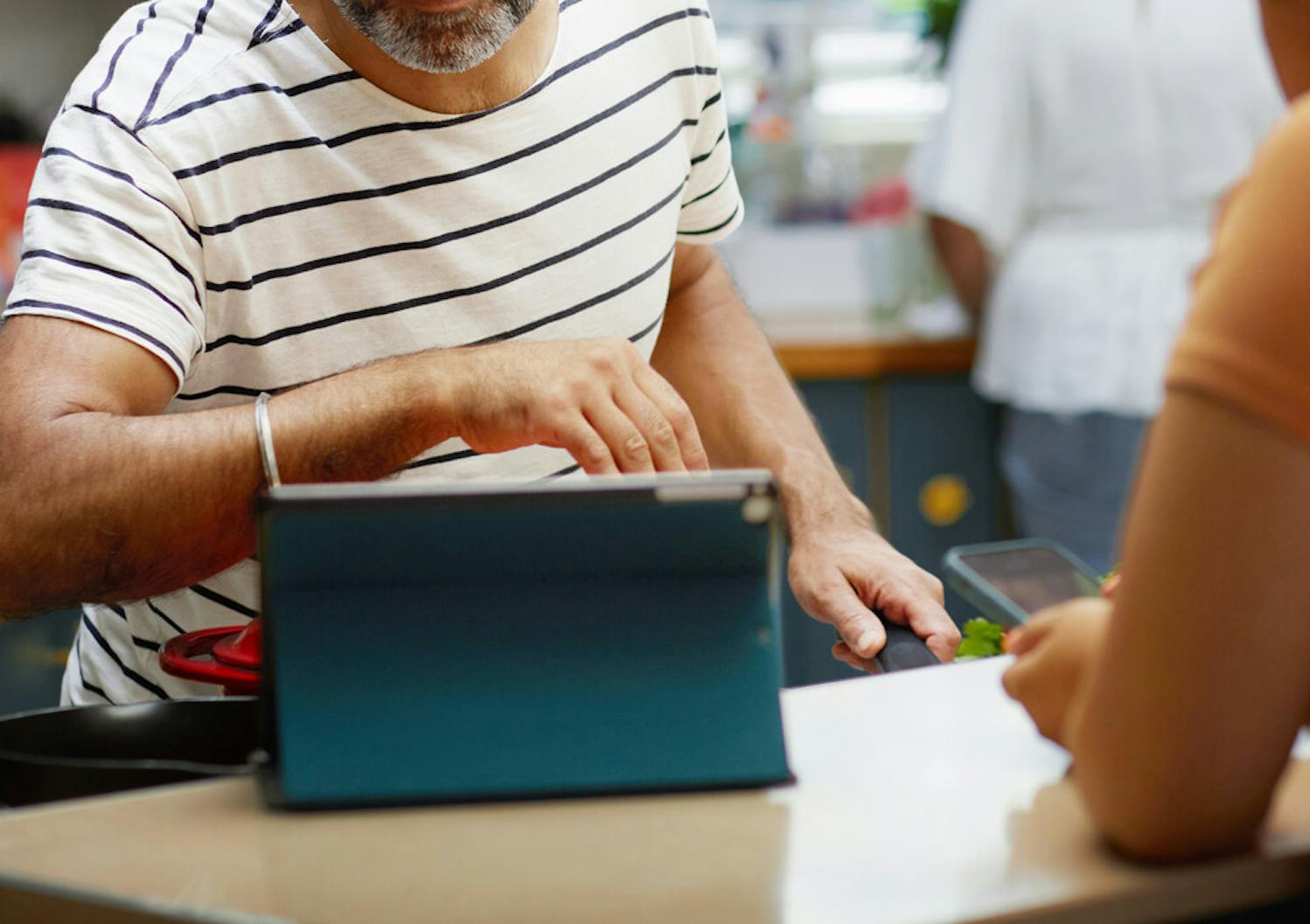 The globally available MA in Online Teaching offers a unique opportunity to study the theory and practice of online and blended teaching through a tailored combination of modules and professional development short courses delivered by The Open University (OU).
The MA In Online Teaching has been developed by experts from the OU's Institute of Educational Technology (IET), who are pioneers in the design and delivery of digital teaching, learning, and assessment
The postgraduate qualification provides learners with:
A deep understanding of online teaching, learning, and assessment, including learning that blends face-to-face and distance education.
Insight into the use of cutting-edge technologies such as eXtended and mixed reality, as well as the use of open pedagogy and practice.
An understanding of how online teaching can address equity, accessibility, and inclusion related to disability, mental health, race, gender identity, and socio-economic status.
Flexible study pathways that offer a choice of topics, course formats, and study intensity.
Flexible study pathways
A distinctive aspect of the MA in Online Teaching (MAOT) is the flexible study pathways students can take through the qualification. The MAOT features two compulsory 60-credit modules and a choice of either a further 60-credit module or credit from four OU microcredentials. These microcredentials are 12-week long, skills-based professional development courses developed by IET experts and exploring key areas in online, blended and technology-enhanced learning:
Dr Leigh-Anne Perryman, IET's Associate Director (Curriculum), who leads the MA in Online Teaching, comments:
"Typically, our students are educators studying alongside full-time work, aiming to develop new skills or enhance their existing teaching approaches. The IET microcredentials present several times a year and offer students a choice of what and when to study. Their focus is on supporting students in applying relevant knowledge and skills to their practice and then reflecting on the outcome. The microcredentials address important topics such as how social, race and gender-related equity and mental health can be achieved (and compromised) through online teaching and technology-enhanced learning and also can be studied independently of the MAOT."
In a study exploring the impact of microcredential study for OU learners, Dr Kathy Chandler, Lecturer in Online Teaching at IET, and Dr Leigh-Anne Perryman found:
'OU microcredential courses have an impact for learners… in terms of changes to their knowledge, attitudes, behaviours and practices, with learners able to describe new knowledge or skills, changed thinking about the subject studied, and impact at work and/or on everyday life. For some learners, microcredential study enables career changes or provides the confidence to go on to further study.'
'This final module gives MAOT students the chance to draw on their study of the other modules and courses in the MAOT when preparing a detailed research plan or conducting a small-scale scholarship study. H890 is great preparation for EdD or PhD research and is also available standalone.'