Research · Editorial
OU launches new chatbot for students to disclose disabilities with ease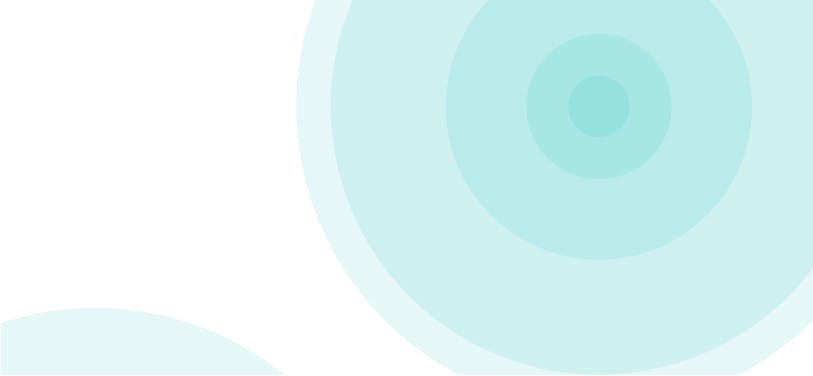 Educational technologists at The Open University (OU) have developed a virtual assistant chatbot with artificial intelligence technology to support students to disclose disabilities and access information with ease.
After initial development and trials in 2020-21, the virtual assistant chatbot, known as Taylor, has now been integrated within university systems to improve how disabled students provide information to the OU and learn about the support available. Taylor has been developed to allow students to disclose information in the form of a conversation, rather than submitting a form.
Research conducted by academics and educational technology experts at the OU's Institute of Educational Technology (IET) has found that the process of disclosing disabilities via a traditional form can cause a range of issues for disabled students. These issues include stress, isolation, and the loss of time which could have been spent to engage in studies. This 'administrative burden' on disabled students is now more widely recognised as a priority that needs to be addressed, across the higher education sector.
In 2020, Policy Connect and the Higher Education Commission launched a report for the UK Government and university leaders, detailing findings from the experiences of disabled people in Higher Education.
More recently, Disabled Students UK published a report titled 'Going Back is Not a Choice – Accessibility Lessons for Higher Education', with other 300 participants providing feedback on lessons they would like universities to learn from the Covid-19 pandemic, in order to become more accessible.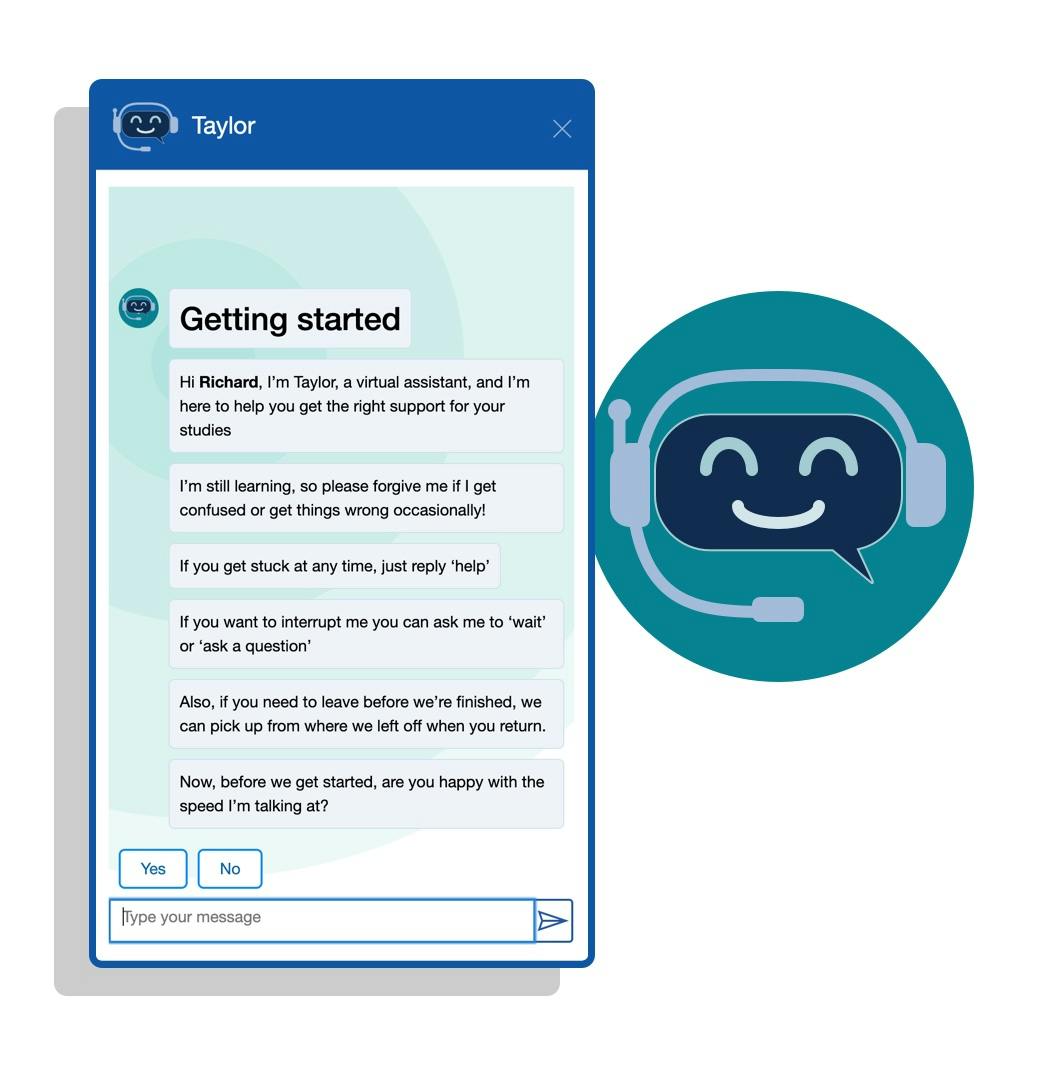 Responding to the needs of students
The chatbot is an outcome of a funded initiative as a part of the test and learn programme at the OU, which has explored how virtual assistants and artificial intelligence (AI) technologies can alleviate the administrative burden for students, offering students a new way to ask questions and receive relevant guidance about support, and help staff make the best use of their time.
During periods at which the volume of applications to study at the OU are at their highest, disability support advisors are under higher pressure to support students who seek their help. Notwithstanding, students may also disclose disabilities at any time during their studies and improvements to the how students are provided the right support can reduce barriers to study.
The project is being led by Dr Tim Coughlan, Senior Lecturer in Educational Technology, working with Kevin McLeod, Richard Greenwood and Peter Devine of the Learning and Teaching Technologies team, and Dr Francisco Iniesto, Research Associate, all based at the OU's Institute of Educational Technology, alongside Paul Maher, Senior Product Development Manager in Learning Experience and Technology at the OU.
Discussing how the project team have approached the development of this virtual assistant, Dr Coughlan said:
"We are aiming to take an inclusive approach to innovation and that is particularly important given that we [the OU] support more disabled students than any other university in the UK".

"We hope this gives students a better experience and provides them with a better understanding at an earlier point in their study journey".
Taylor provides students with the option to disclose their disabilities through a conversation about their conditions and requirements for study. Once the student has had an opportunity to share this and ask questions, Taylor then summarises the conversation, creates a formal log and passes the information on to the appropriate advisory team at the university who will make contact and assist further.
Commenting on the feedback that students who have used Taylor to access information have provided, Dr Iniesto said:
"Students have reported Taylor was clear in what was being asked and an interactive experience more enjoyable than using a long and exhausting form".
"Taylor has been developed in a participatory way. We will continue to use input from students and staff as much as possible, alongside exploring the potential uses of university data and resources, to provide the most useful advice to students based on what they ask or tell us".

"The great thing about AI [artificial intelligence] that we will explore further in the coming months, is that systems like Taylor can provide knowledge to students that is specific to them. We've also had feedback that students find this conversation more accessible and less complex, so it has benefits on an emotional and user experience level, compared to the process of ticking boxes in a form".

"With the support of the university, Taylor has now been embedded with the processes and the systems that already existed. This means we aren't disrupting the way students and staff have previously managed these activities but are able to offer an alternative and learn more about what this can do improve support".
A summary of the conversation is passed on to an advisory support staff member from the relevant team based in whichever of the Four Nations of the UK the student is located in.
Dr Coughlan added:
"We are factoring in the nuanced ways that the OU provides learning for students from across the Four Nations, ensuring that the staff who will process a student's data are from the right context".
Adding on the Four Nations approach, Dr Iniesto said:
"We are having regular conversations with advisors from the Four Nations to ensure Taylor facilitates their day-to-day experience when working with student's data".
A sustainable AI resource for the future
During the course of the 22-23 academic year, the project team will be iteratively adding new features and responding to feedback from users to improve the chatbot's usability and comprehension.
In particular, Taylor will be enhanced to provide "more relevant information to students, based on what they tell us about their disabilities", Dr Coughlan added. The project will also explore how to make it easier for staff to monitor and update the information that Taylor can provide.
Discussing the long-term plan for the chatbot, as a resource for providing support for disabled students at the OU, Paul Maher, Senior Product Development Manager in Learning Experience and Technology added:
"Taylor has allowed us to explore some areas of AI and natural language processing in great depth. It has been really exciting to be part of this ground-breaking project which is going to help inform future conversational AI projects across the University. I am sure this is going to be the start of a major enhancement to The Open University's digital portfolio".
"Taylor was engineered from the ground-up to be as modular as possible, with the intent always that the components would be flexible enough to be re-deployed in other conversational AI systems. As the chatbot grows and develops the design paradigm is that it would be re-deployable in other scenarios to assist with students/staff/users facing similar challenges".